Map creator SaT released his second piece named Police Station - a new map playable in single player and CO-OP modes on 1.1 version and TSS. Police Station is a multi-storey building with a great number of rooms, suspects and civilians. Big maps tend to be boring but this is not the case. There is a wide variety of different rooms - offices, cells, garage, labs, training rooms and even an interrogation room with one-way mirror. All prepared in great detail and custom textures, same as author's first map The Manor.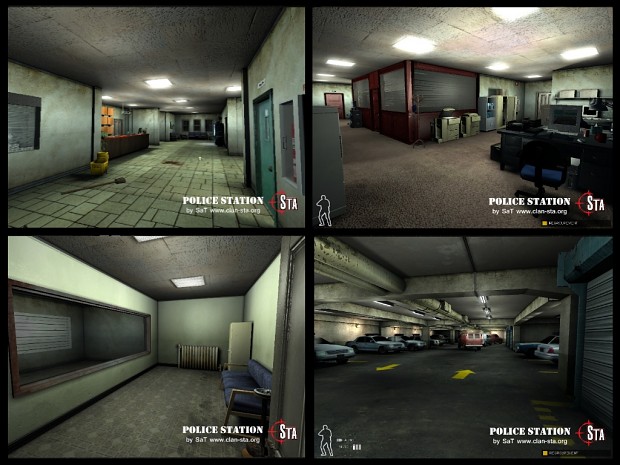 Download of both SaT's maps is available at
ModDB
,
StrategyInformer
and also in
Desrat's SWAT Downloader
. Feel free to post a comment if you succeed in this hard-core mission.